Main content starts here, tab to start navigating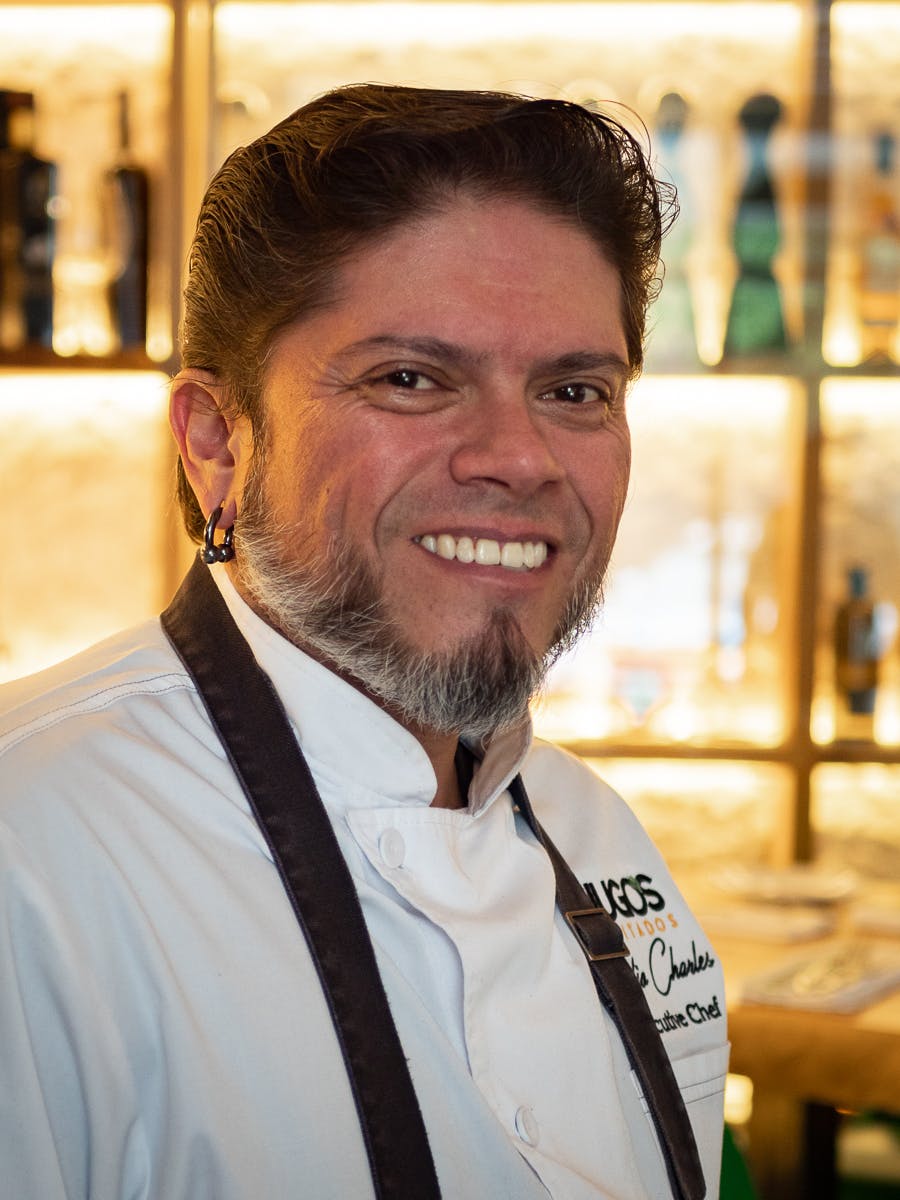 Natalio Charles
Executive Chef
The man behind the flavors of fresh-Tex cuisine is our Executive Chef, Natalio Charles.
Born in San Luis Potosí, Mexico, Natalio has lived and worked in the Dallas restaurant industry for over two decades years, including notably at Sambuca in Addison with Chef Peter Nolasco, Sambuca Uptown with Chef Fritz Montgomery, Lombardi Mare with Chef Ricardo Labor, Nosh with Chef Avner Samuel, Chef John Stevens, and Chef Andrew Bell, Meso Maya as Chef du Cuisine with Chef Nico Sanchez, and at Josè, where Natalio served as Executive Chef and created the full menu.
Since 2018, Natalio Charles has served as the Executive Chef and head of culinary creation for Hugo's Invitados, a role he now also holds at Hugo's Lost Colony. Natalio's culinary creativity comes alive in expressive flavors, colorful presentation, and inventive preparations of each and every dish and drink.
At Hugo's Lost Colony, Natalio has crafted unique twists on Tex-Mex favorites, with all-natural, fresh ingredients and guest-inspired flavors sure to satisfy every appetite, with a menu that's accommodating of all dietary needs.
When he's not hard at work at Hugo's, Natalio spends much of his time with his beautiful family, his wife Nancy and three children, Kevin, Nathan, and Kacy.
With a tireless work ethic and an uncompromising devotion to quality and taste, Natalio Charles has brought Hugo's passion for people and service to life in every order. The joy of your satisfaction means everything, and we encourage you to explore more of the delicious, wholesome, and original menu items Natalio has created for you, our guests.