Main content starts here, tab to start navigating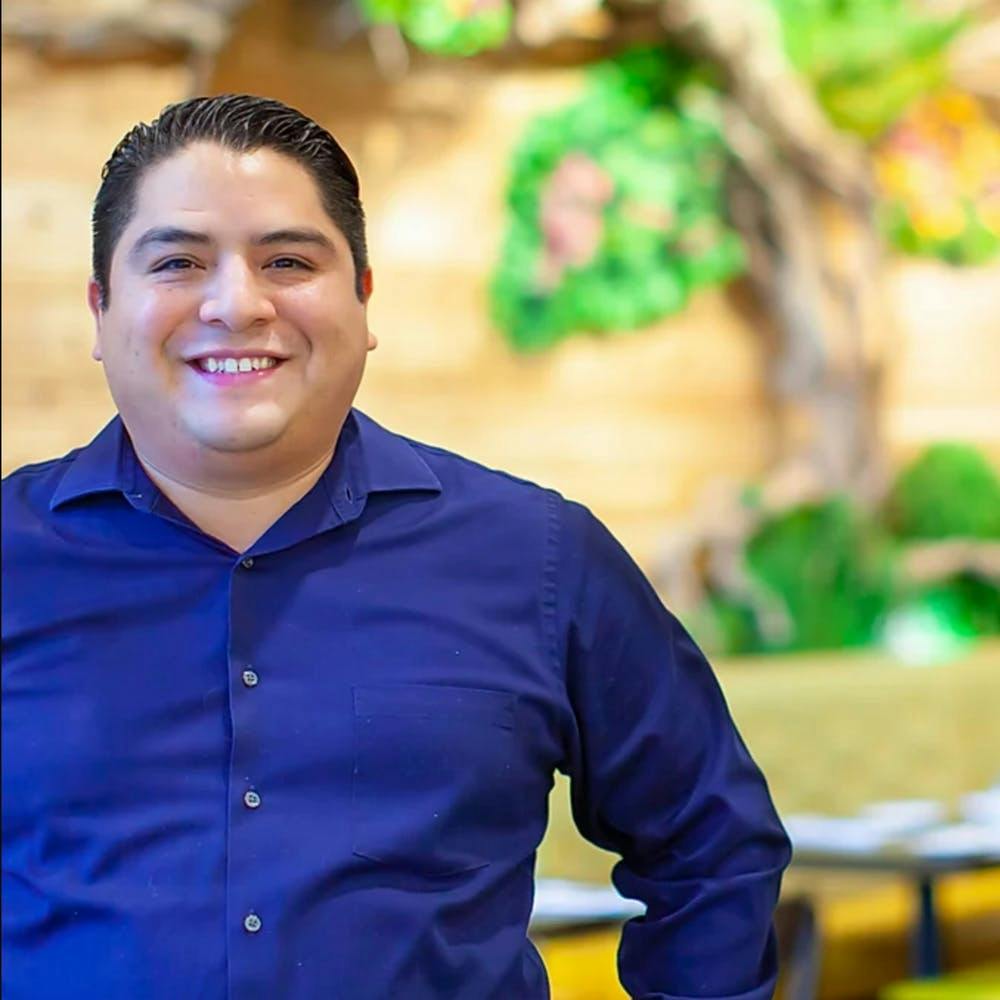 Hugo Miranda
Co-Founder/General Manager
Hugo Miranda brings well over two decades of restaurant experience at every level across service, management, development, and operations to this new concept, Hugo's Lost Colony.
This restaurant shares much in common with its sibling concept, Hugo's Invitados, first and foremost, an unparalleled passion for providing celebratory experiences inspired by and for our guests.
Born in Monterrey, Mexico, Hugo moved to Dallas over 21 years ago, and has been fortunate to work for and collaborate with numerous great restaurateurs: Mico Rodriguez and Chef Chris Ward at Mercury Grill and Mi Cocina, Tristan Simon at the Porch and Hibiscus, Stephan Pyles and George Majdalani at Stephan Pyles, and Mike Karns with Firebird Restaurant Group, where he spent five years as Director of Emerging Brands.
In 2018, with partner Mark Hulme, Hugo Miranda opened an entirely new restaurant concept, Hugo's Invitados, in Las Colinas.
Focused on providing impeccable guest-inspired service, all-natural Mexican influenced cuisine, and organic cocktails, Hugo's Invitados has quickly established itself as one of the premier dining destinations in North Texas, and set a new standard for quality in authentic Mexican cuisine.
Likewise, Hugo and the team carry the same passions for people, hospitality, and service over to this latest concept, Hugo's Lost Colony. With a menu designed by Hugo's Invitados Executive Chef Natalio Charles, and a shared management team, Hugo's Lost Colony aims to provide a casual Tex-Mex atmosphere unlike any other in Texas, and we're thrilled to have the opportunity to serve you as you make the most of every occasion.
Hugo's passion for people and service are contagious; the staff, the guests, the valets, everyone knows Hugo, because he himself personally gets to know everyone else. As his wife and two kids can attest, Hugo has never met a stranger, only friends he hopes to get to know better.