Main content starts here, tab to start navigating
This is our Story.
And Yours.
You know those special moments, the ones that you remember long after they're gone?
When the sun is setting just right, and the evening seems endless. The kind that take place on warm beaches, or by crackling campfires, with good food and great friends.
The kinds of days that are anything but ordinary.
That's what we hoped to provide with Lost Colony.
A place where new memories are made, and keep being made, for years to come.
A Place to Get Lost In
At Lost Colony, we don't believe in the everyday. Each day is special, and full of reasons to celebrate.
We're here to help make sure your each visit is as unique as you are, and celebrate every time as a good time.
A place for everyone, and a space for every occasion.
And yet the best is still to come.
From our four dining rooms, two bars, and three patio areas, everything you see constitutes Phase I of Lost Colony.
We've recently added a brand new family-friendly play area and patio that we affectionately call "Stowaway Bay."
This new shipwreck-themed area offers a perfect patio escape for parents with youngins to kick back and enjoy a margarita while the kids play.
Phase II, "La Zona", will open in the near future. We have a whole lot of fun in store, and we cannot wait to show you more.
In the meantime, there's plenty to see, taste, and discover within the Lost Colony.
And we're absolutely thrilled you're here.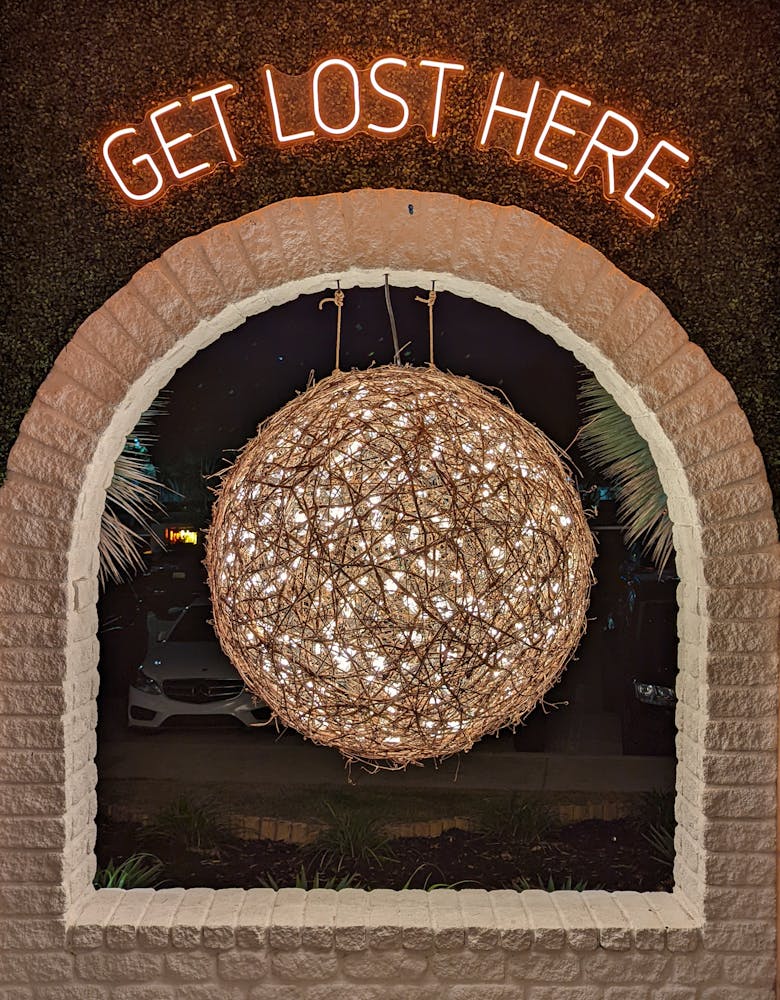 The rest of the story? That's up to you.
It's the people, the guests, who bring these spaces to life. We're thrilled for you to fill them with your laughter, smiles, stories, and celebrations.
So, without further ado, we hope to offer you an escape from the everyday, and we invite you to get lost with us.
Here's hoping you'll feel found, too.
Sincerely,
Your friends at


LOST COLONY
___________________________________________________________